Tropical Colors
From the beaches and warm waters to the forests - life abounds in the tropics.
ACEO's - Scenes of the tropics
Originals of these images have all SOLD.
Dolphin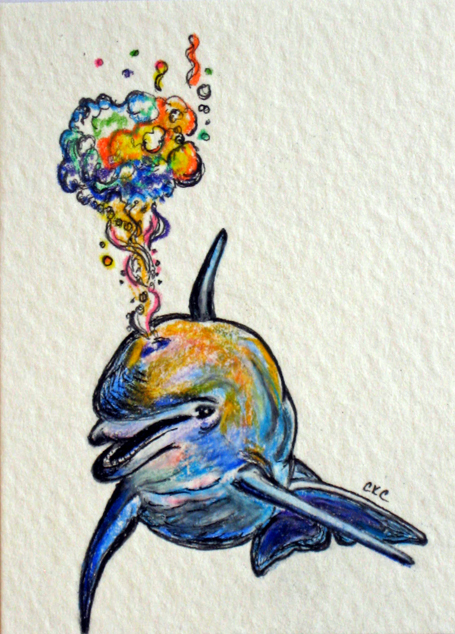 "Bouquet of Bubbles" by Colleen K Carrigan (c) 2012
Sunsets
Warm colors collide and blend as evenings fall. Silhouettes are always wonderful subjects because the shapes create the feelings we experience.
Dolphin at Sunset
Original 2.5" x 3.5" watercolor and ink by Colleen K Carrigan © 2009 SOLD
Breaching Humpback
"Sunset Glory" 3.5" x 5.0" watercolor and ink
Orca enjoying the sunset
"Sunset Orca" Colleen K Carrigan © 2008
Orca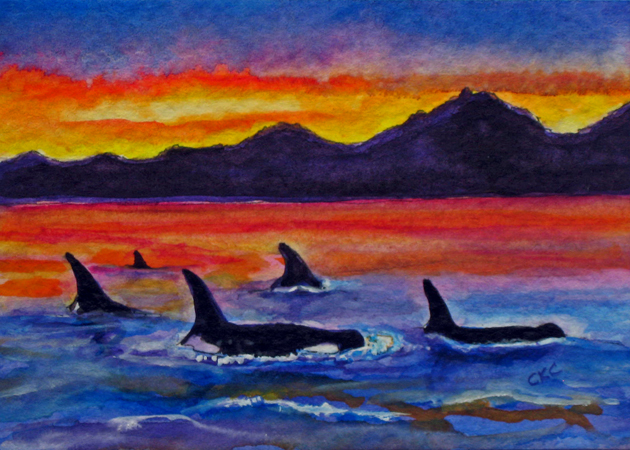 "Sunset Pod" by Colleen K Carrigan © 2011